Ditch Your Regrets and Be Bold
I turned 50 last month. Yup. The big 5–0. Do you remember when I wrote, My Life is More Than Half Over? When I turned 45, I asked myself two important questions that I've used as touchstones for the past five years.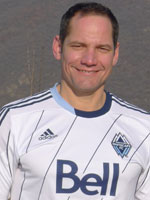 "What do you really want to get done before you die?"

"Buddy, your life's freakin' half over, what are you going to stop tolerating?"
Five years later, a group of 60, 70 and 80-year old guys at my health club have me asking a new question.

These guys are way past the point of having to think about going to the club – should I or shouldn't I doesn't take up space in their heads. They just go everyday. They work out, talk business, connect with friends. They enjoy themselves.
They seem to like joking around with me, but we're also straight with each other. So I asked them about regrets.
Most common regrets:
I wish I'd worked less and spent more time with my family
I wish I'd taken all of my vacations
I wish I'd taken more risks.
Those are people's biggest regrets in life and when I turned 50, I realized –  I'm not going to have them.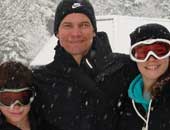 I value family above all else and I couldn't do what I do without the energy and inspiration they provide. We make meals together, we hang out, if anything my teenagers might want a little less of my attention. I take vacations regularly because believe in breaks. We vacation as a family, sometimes we go with friends, and sometimes I even vacation by myself – I've got that covered.
I don't want to sound braggy – my family would be the first to point out that I'm a million miles from perfect. But I am light on regrets. How many people, let alone 50-year-olds, can say that? 
Because I make every conscious effort to get enough sleep, eat right, move my body, hydrate and take breaks, I have the energy it takes to be there for my family, to fully show up at work and connect with people that matter to me. That's working. At 50 I feel good about what I contribute.
The big question for me is about risk-taking. Can I be taking more risks? If so, what risks? And to what end?
You may or may not be staring down a milestone this year, but it's my birthday, indulge me. Take a minute to ask yourself two questions:
What risk do you need to take this year? Be bold.
Do you have the energy to take that risk? Be honest.
If you don't think you have the energy you need, let's talk about what you can do. Send me an email. It's an easy action step.
Category: All, Energy at work, Energy for life, Manage your Energy